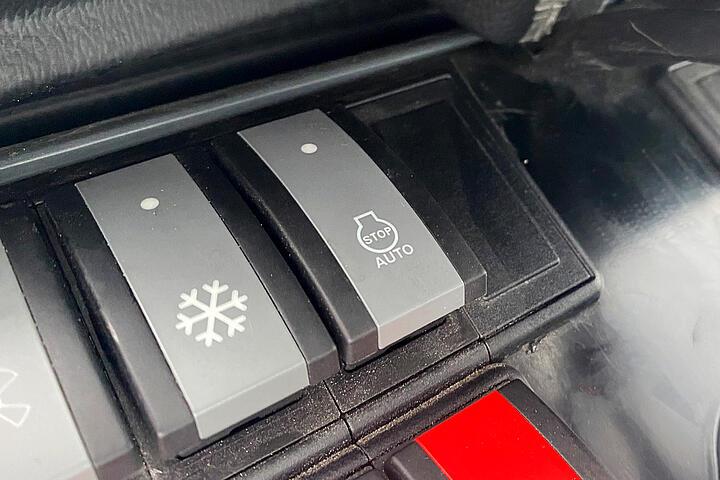 Auto-stop function
The built-in auto-stop function switches the machine off after 5 minutes without use. This period of time can be adjusted and the operator is notified visually and acoustically before switching off.
Electrical loads, such as headlights, are also switched off to conserve the machine's battery. Operating costs are reduced, maintenance intervals are extended and resale value increases.
The resulting reduction in engine running time reduces exhaust emissions/CO2.