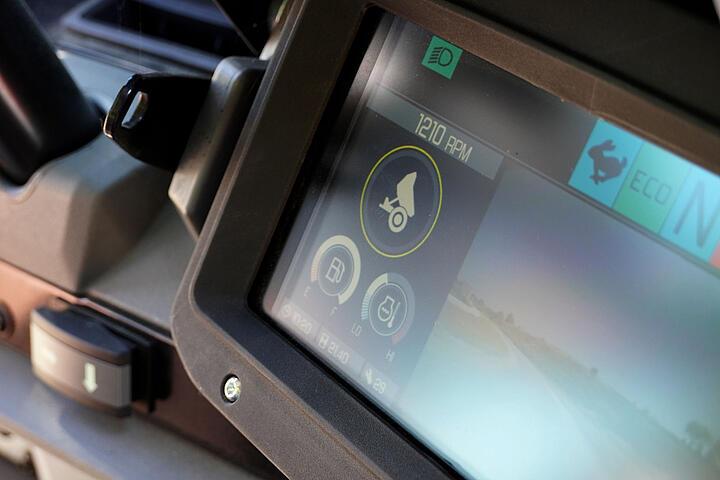 Skip monitoring
Skip monitoring takes over the control of the skip position before driving off and thus prevents consequential damage or accidents.
Real-time checking of the skip position informs the operator if locking is incomplete and reduces travel speed to 13 km/h to avoid accidents.
This minimizes the risk of damage or accidents to the machine and the surroundings.