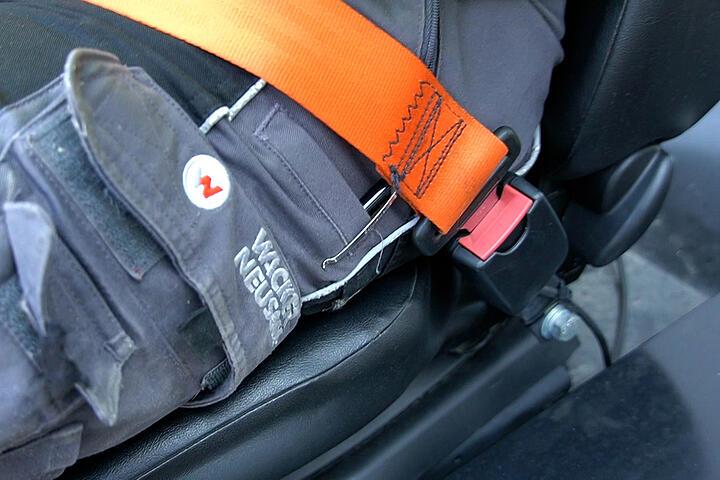 Seat belt monitoring with start release
The seat belt monitoring system signals visually and acoustically if an attempt is made to start the machine when the operator is not wearing a seat belt. The additional start release prevents start-up in this case.
The safety during operation is increased once again and improper starting is thus prevented.