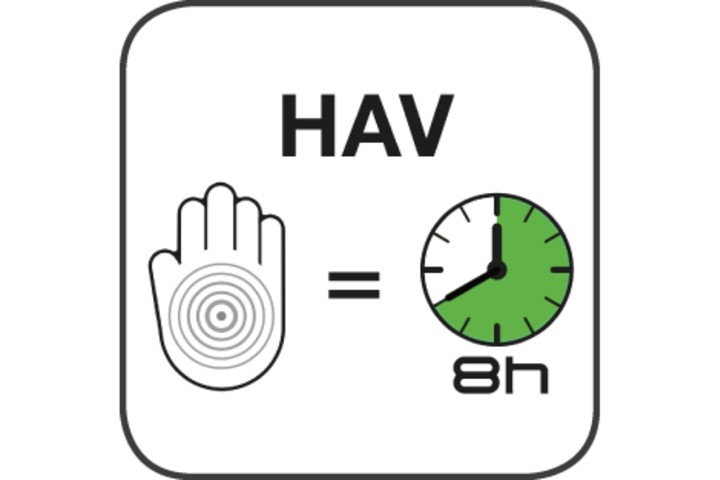 Low hand-arm vibration
The low hand-arm vibration values (< 5 m/s²) enable comfortable work.
The machine contributes only a small amount to the operator's daily vibration exposure. He may work a full eight hour with the unit
The utilization of the machine and the productivity of the employees are increased.